Want a Hassle-Free Solution for Car Maintenance?
Look no Further than Ulrich Ford Lincoln, serving Knoxville, IA, Prairie City and Oskaloosa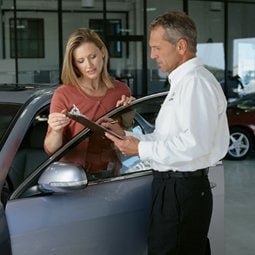 Want to keep your new 2020 Ford F-150, Explorer, Escape, Fusion or F-250 running reliably, smoothly, and efficiently for years to come? We do as well, and that only requires visits to our Ford service and repair department for routine maintenance. Our technicians are skilled and experienced on all of our models, and they proudly serve the entire Pella, IA, and greater Knoxville, Prairie City and Oskaloosa area as well.
For more detailed information about all the excellent services our maintenance department is capable of, fill out our contact form today. We will confirm your appointment in a timely manner, and you won't waste any time waiting around for a car repair.