Ulrich Ford Lincoln was opened for business by John Ulrich Jr. on May 10th 1935. This was also coincidentally the same date of the very first Tulip Time in Pella Ia. The original building was located right on the square at the corner of Franklin and Broadway and lived up to it's reputation as "The Dealer on the square".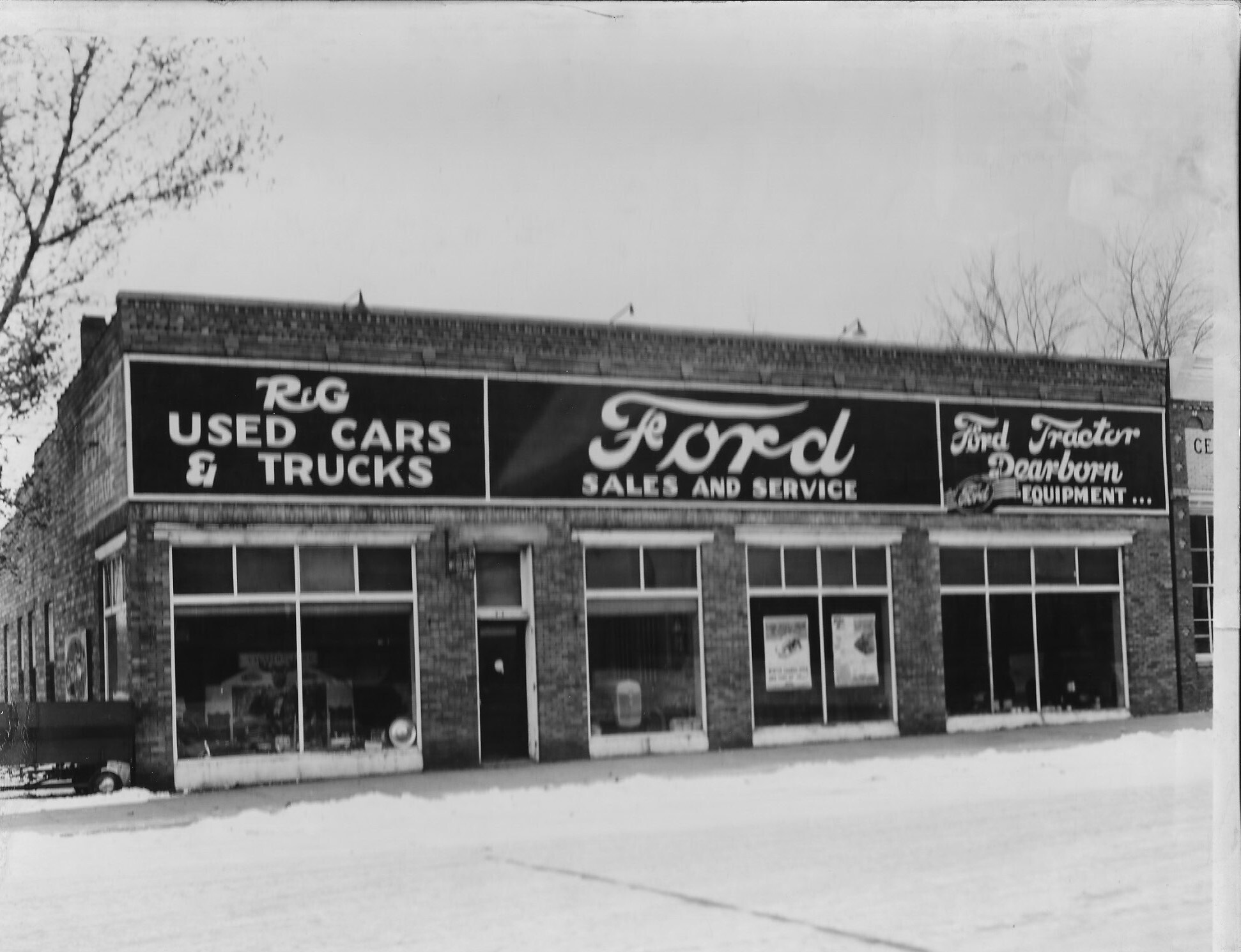 The store was a Ford - Lincoln - Mercury Sales and Service Dealership for Vehicles and Tractors. Soon after the dealership was established, John Ulrich Jr.'s son (Rudy Ulrich) took over ownership and daily operations of the store.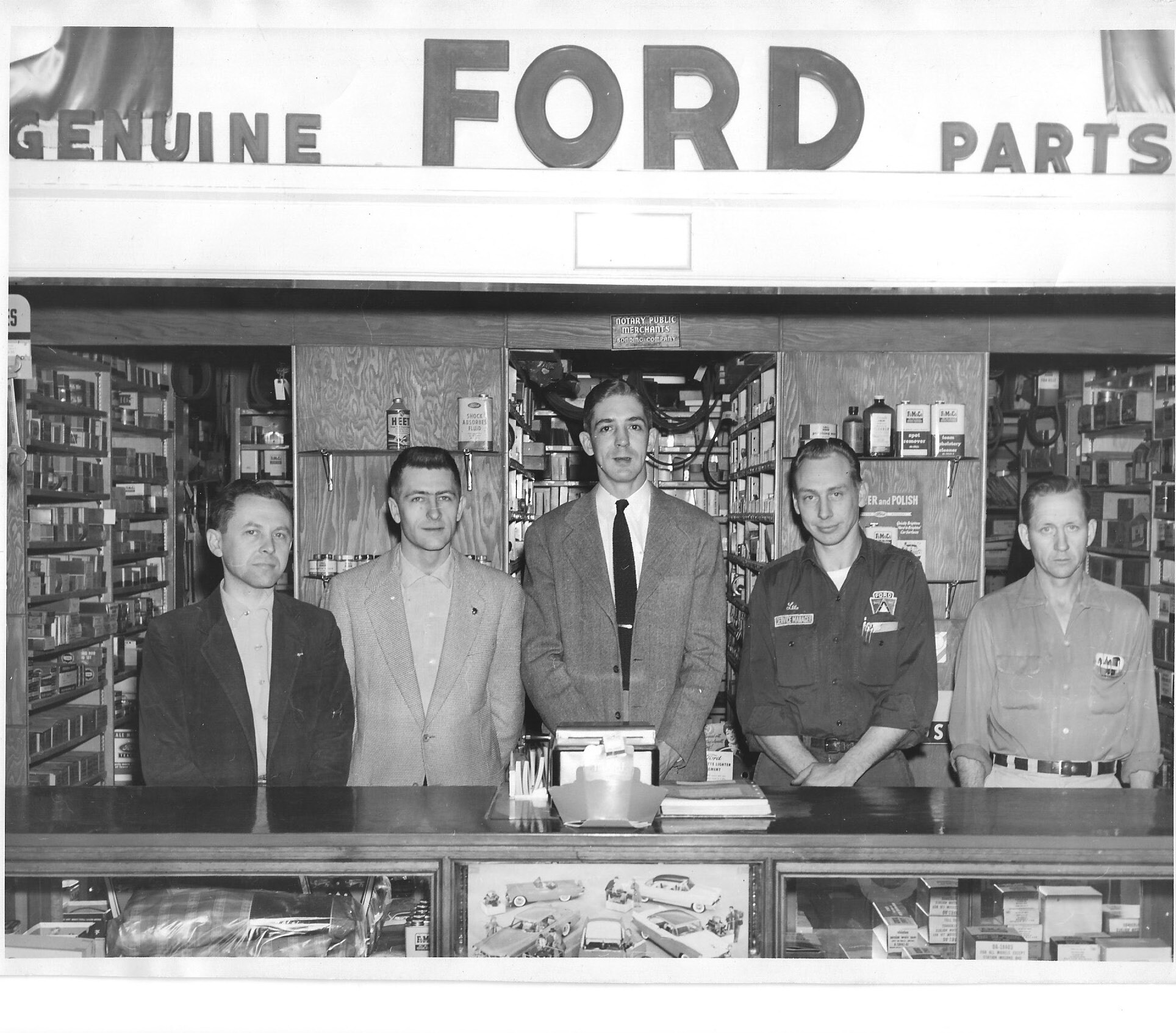 (Early Ulrich Motors Employees - Rudy Far Left)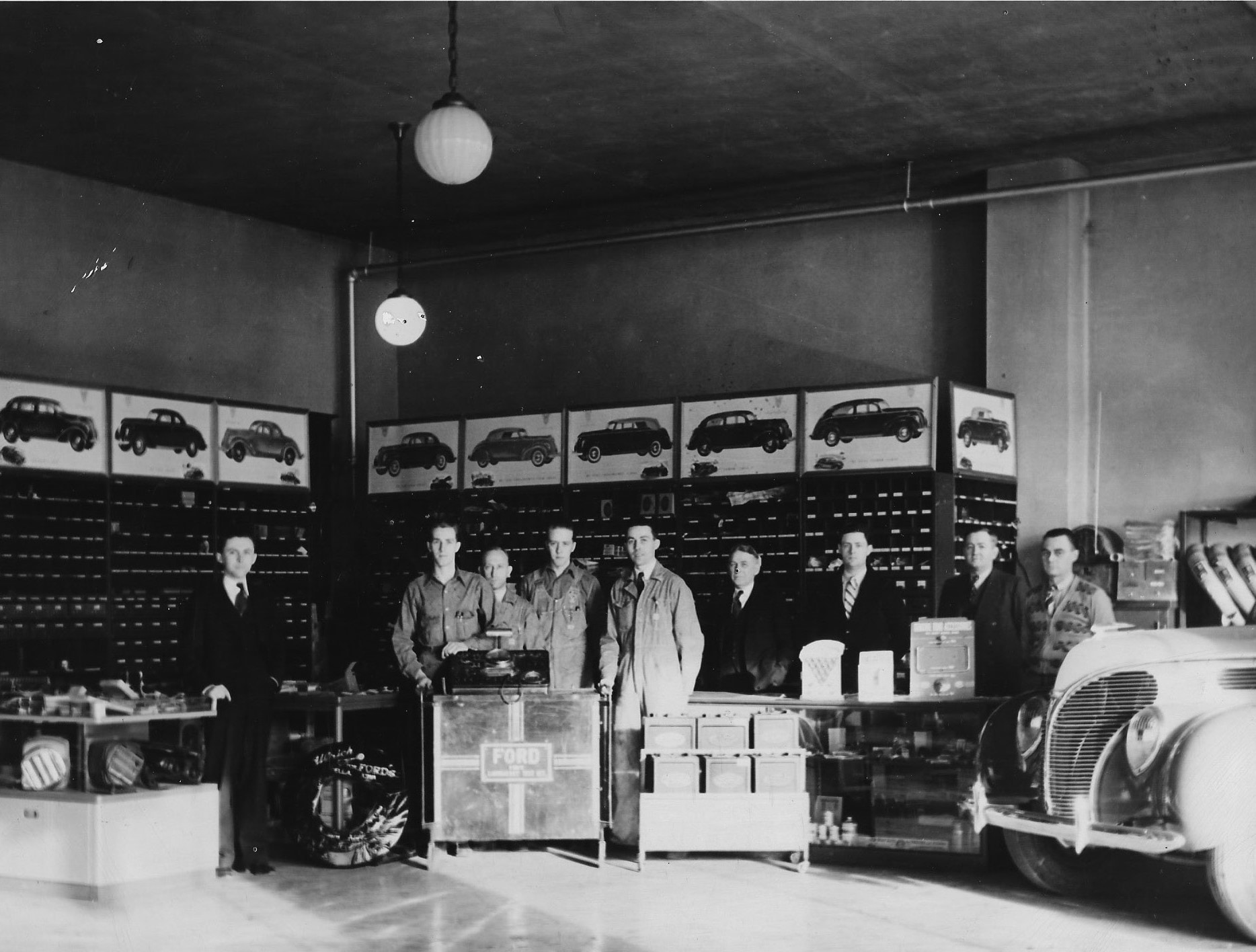 (Dealership Interior)
Although Ford decided to separate Automotive from Implement dealers in 1957, Ulrich Ford Lincoln Mercury continued on. Shortly after the dealership added a body shop to the mix and continues to offer quality collision repair today.  
By 1969 the dealership had grown a great deal and needed to move operations to a larger facility. Land was purchased and a new building was built at the West edge of Pella on Washington Street.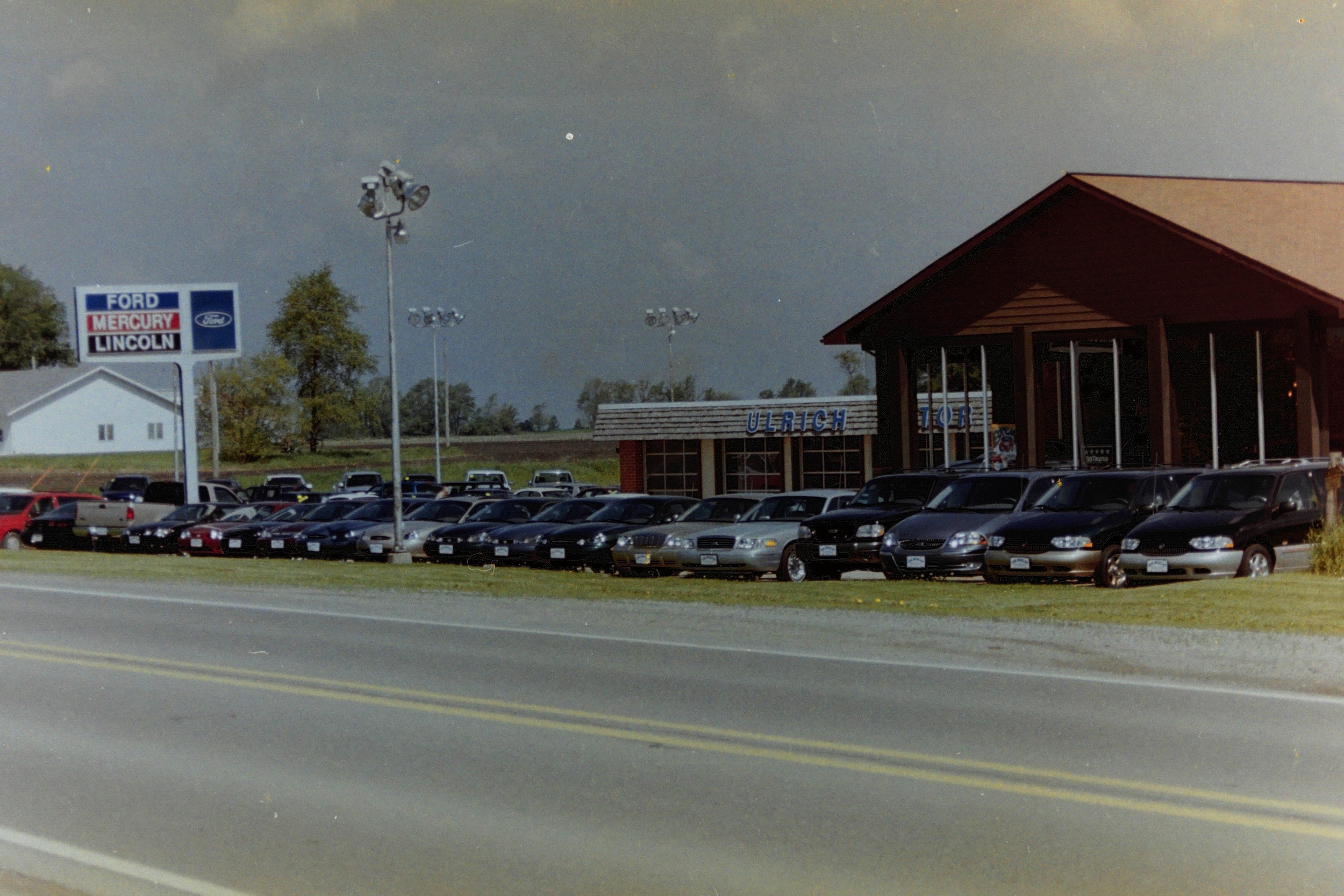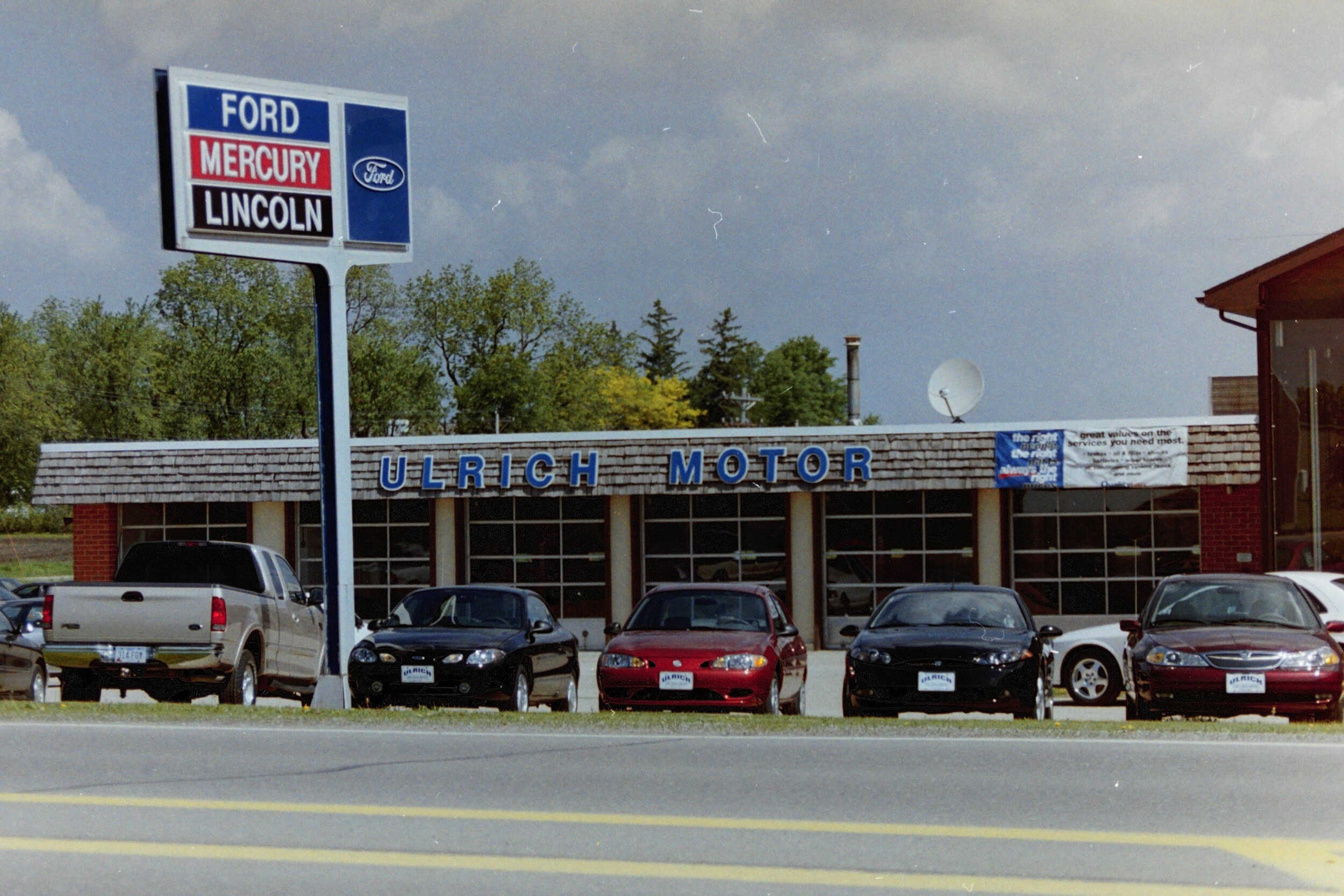 In 1967 (a few years before moving) Rudy hired a young man by the name of Chuck VanderWall to help in the office with bookkeeping. Chuck worked closely with Rudy until his retirement in 1985 where Rudy offered Chuck the opportunity to purchase the business. Chuck took him up on his offer and remains in the dealership today.
Although the automotive world and dealership has changed, many of the principals that carried the dealership to 1985 when Chuck took over remain in place today. If you have ever worked with us and our employees, you find that many of them have been with us for years and in some cases decades. This is what helped with Ulrich's early success and remains a major part of who we are today.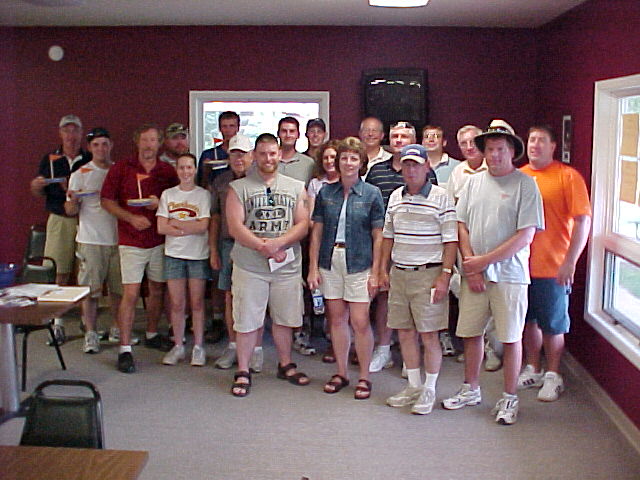 (2004 Staff)
Shortly after Chuck's Son Todd finished college he started full time in the dealership and has continued building on the Ulrich name. He worked in all aspects of the dealership and is the General Manager today. Together, Chuck and Todd planned and built our current dealership in 2005.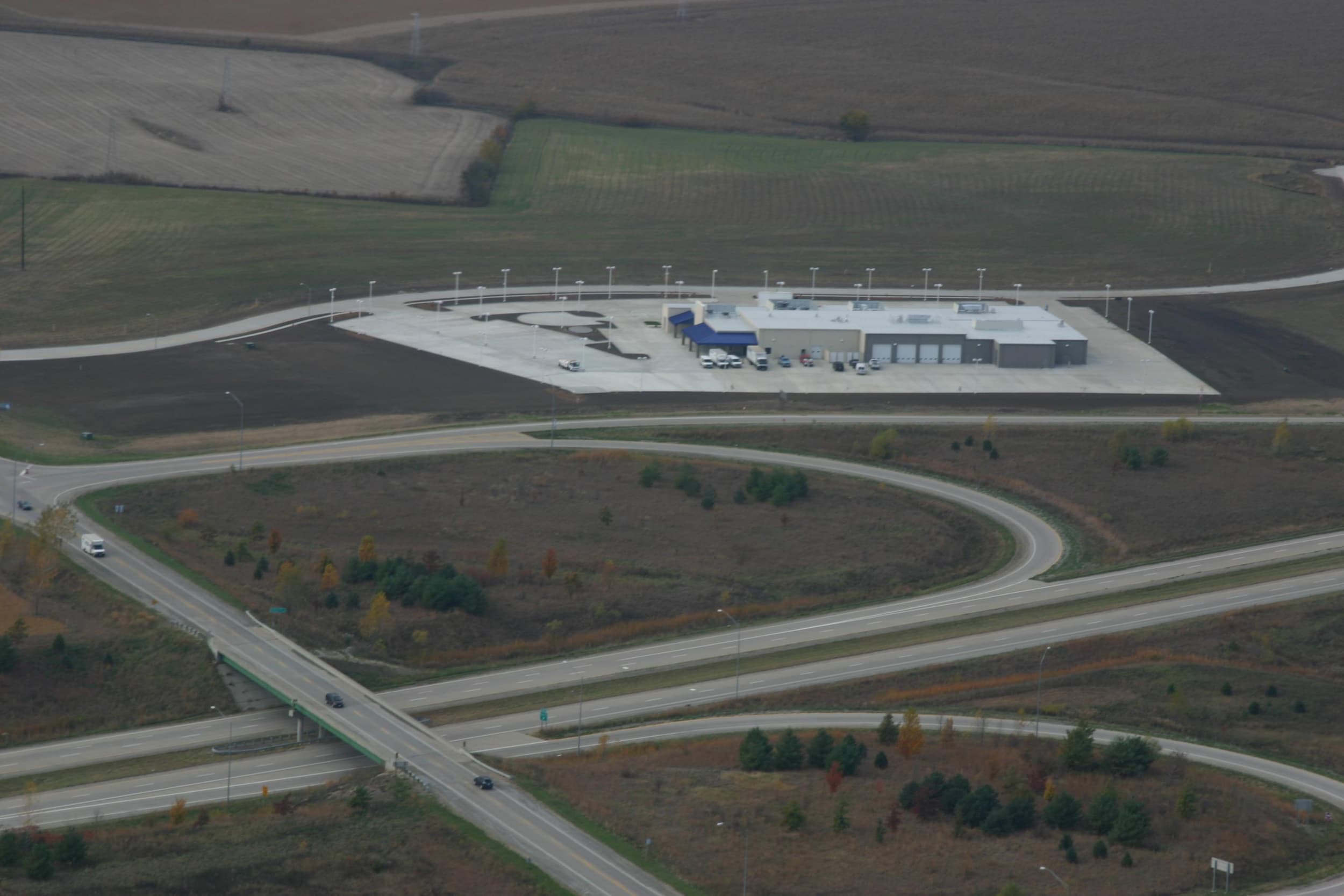 (2005 Dealership Before Moving In)
Today we employ over 50 people and thanks to the community around us we continue to grow every year. 2019 marks our 85th year in business. A heavy focus on community & scholastic involvement as well as local business sponsorship has proved to be a rewarding. Although we may not be known as "The Dealer On The Square" we have not forgotten our roots and strive to be the best Dealership to buy and service your vehicle.